Back to all posts
Posted on
Oodles of Chocolates FUNDRAISER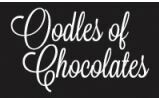 Just in time for Easter, the OODLES OF CHOCOLATES Fundraiser being hosted by FIRCS is happening right now at IRON RIDGE JUNIOR CAMPUS. 

Oodles of Chocolates offers a number of hand made treats from their kitchen in Lacombe. Orders can be placed by completing the paper form that is LINKED HERE, paper copies which are available in the school office, or online through your Parent Portal account (Parent Portal - Student Fees). 

FIRCS is currently working on PRIZES for the top sellers so please stay tuned for more details once they are confirmed.  (more information will be posted to our website & on our morning announcements for students)

The order deadline is Wednesday, March 22nd. Orders will be delivered to the school and are to be picked up on Wednesday, April 5th between 2-6 pm. You will also have the option (when ordering online) to have your order sent home with your IRJC student.

Thank you in advance for supporting this exciting fundraiser!  Proceeds from this fundraiser will directly benefit our students here at IRJC.