Back to all posts
Posted on
2023-2024 Bus Registration OPEN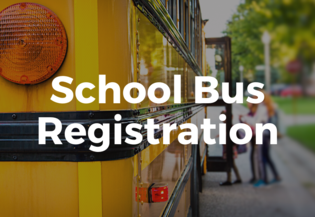 The bus registration is now open for the 2023-2024 school year.  To register, please sign into your Parent Portal account (web version) and select SchoolEngage from the menu on the left.  
Once in SchoolEngage, click on Students and then the student name you are registering for busing.  On the right side, you will see a green heading with Transportation. Click on +NEW beside the correct year. 
2023-2024 BUSING - Bus Application Form
NOTE:  If you have a new address you must change your address with the school prior to completing the form - this step is critical. 
DEADLINE TO REGISTER IS JUNE 1.
More information & instructions can be found at the following link:
Wolf Creek Transportation - Bus Registration Information Link