Back to all posts
Posted on
IRSC Programming Survey is Open!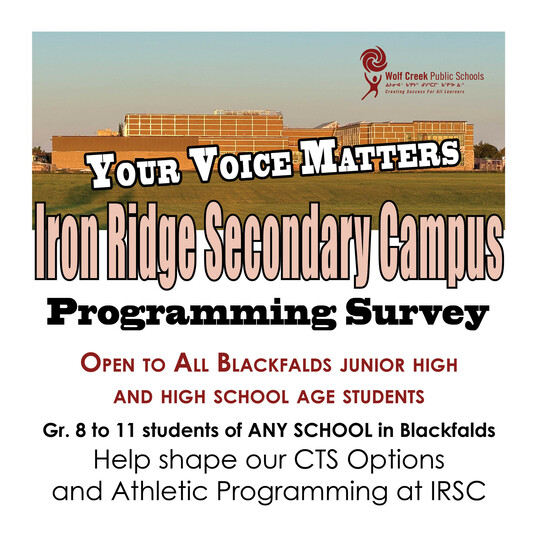 Your Insight Shapes Our Programming - An Invitation to Blackfalds Junior High and High School Students
Whether you are currently part of the Iron Ridge Junior Campus or attend another school with grades 8 to 11 within the Blackfalds area community, your input is invaluable. We are currently conducting a survey that will influence the Career and Technology Studies (CTS) options and Athletic Programming for students.
We Seek Your Perspective:
What CTS courses inspire you?
Which sports do you want to play and see offered?
Take Action:
Complete the survey: HERE!
Your feedback will remain anonymous and will directly contribute to our programming decisions.
Your voice is powerful—use it to shape the educational landscape for yourself and your peers.
Iron Ridge Secondary Campus is committed to listening and adapting to the needs of our students. We look forward to your participation.